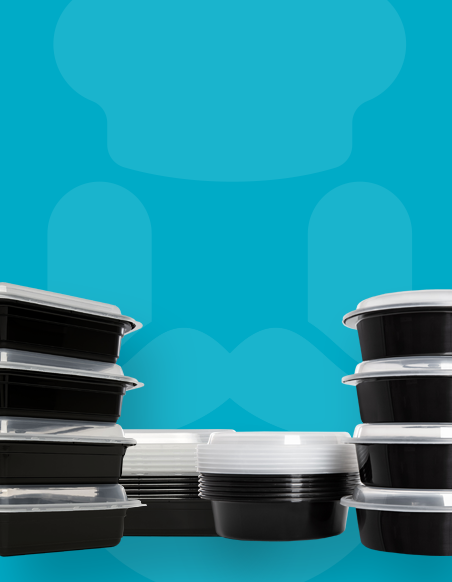 BULK BUY MEAL PREP CONTAINERS
PP5 plastic and certified BPA-free meal containers.
Microwavable and suitable for packing all types of food products.
Stackable - a great space-saving storage solution!
Reusable and non-staining
Minimum Order Quantity for Bulk Buy 180 PCS
Our meal prep containers are perfect for storing, heating and freezing all types of delicious meals.
Igluu Meal Prep containers are made from high-quality PP5 plastic and certified BPA-free, meaning they are safe for use in microwaves and freezing.

They stack together perfectly when not in use, making them easy to store, and are available in a range of sizes for your needs. We have also designed our containers with domed lids, so the food always looks amazing - never squashed!

Igluu is also dedicated to helping make meal prep better for both individual health and the wider environment, and so all of our containers are reusable and non-staining, which means you can reuse them daily.

Unlike one-time use products, our containers won't get thrown away after one use.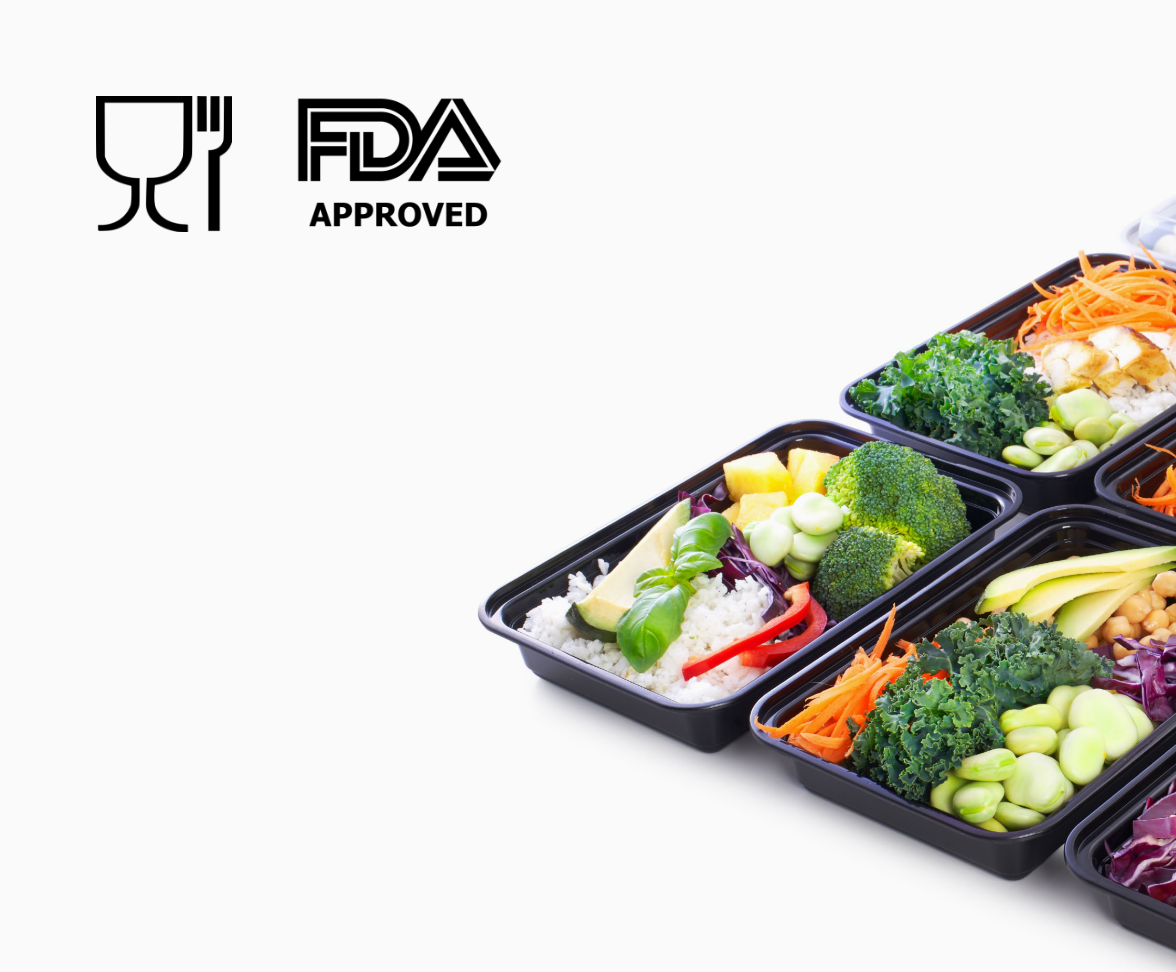 Perfect for school meals
Our wholesale meal prep containers also provide schools and academies with perfectly portioned meals in safe, reusable containers.

We offer a range of different size containers, with either one, two, or three compartments - perfect for breakfasts, lunch and hot dinners!
When transported in transport with insulation, our hot meals stay warm for up to an hour, and every container stacks safely, even when full.
Make a wholesale enquiry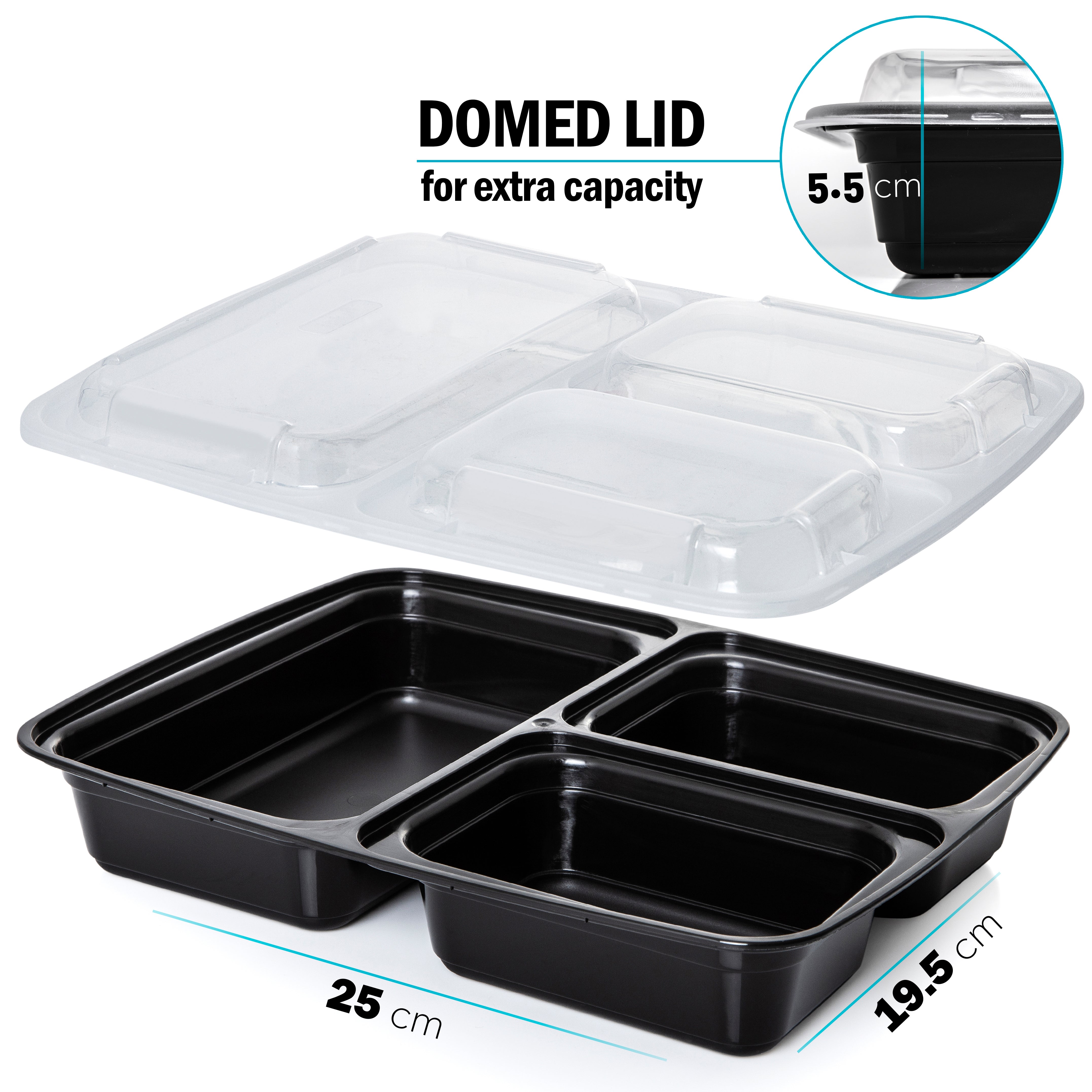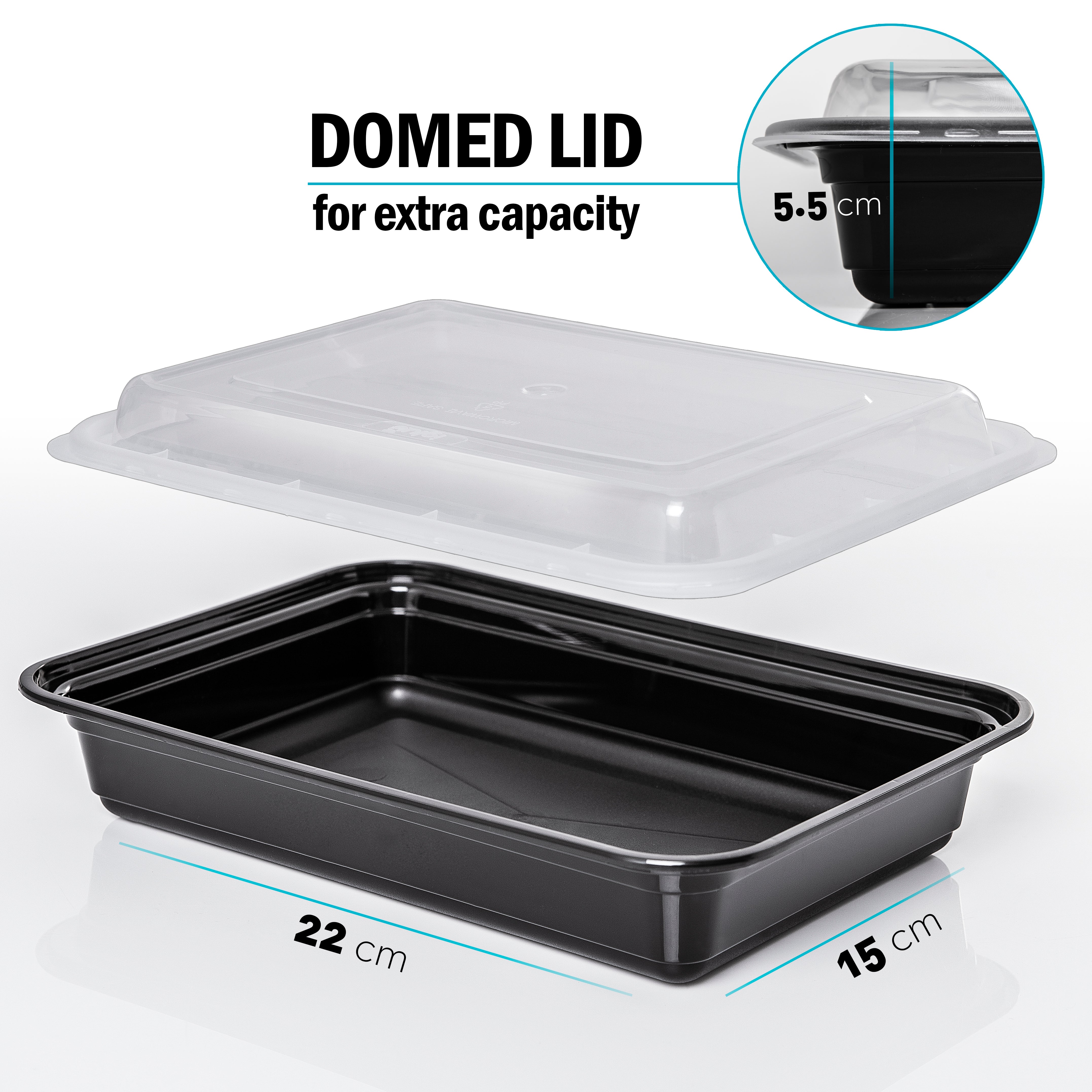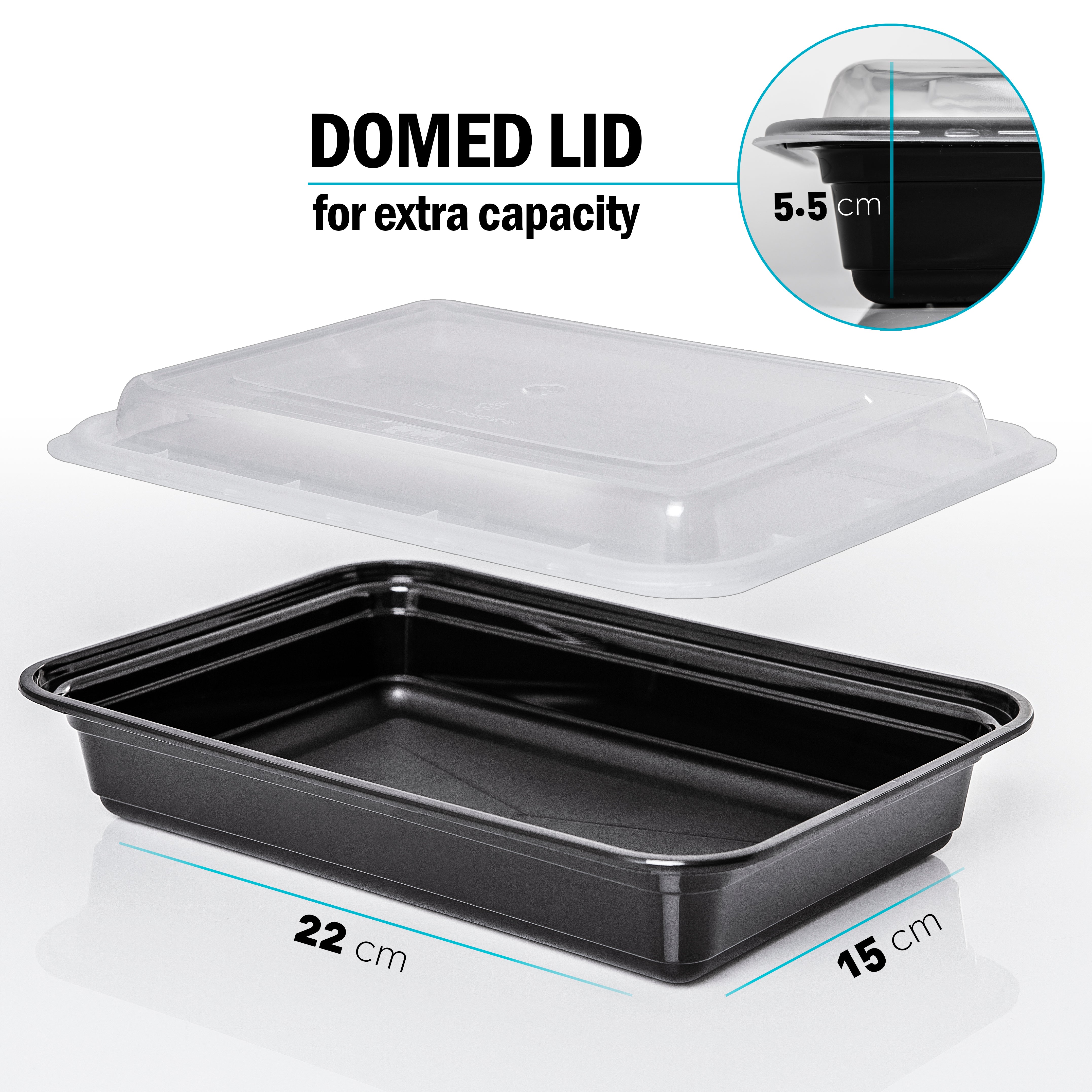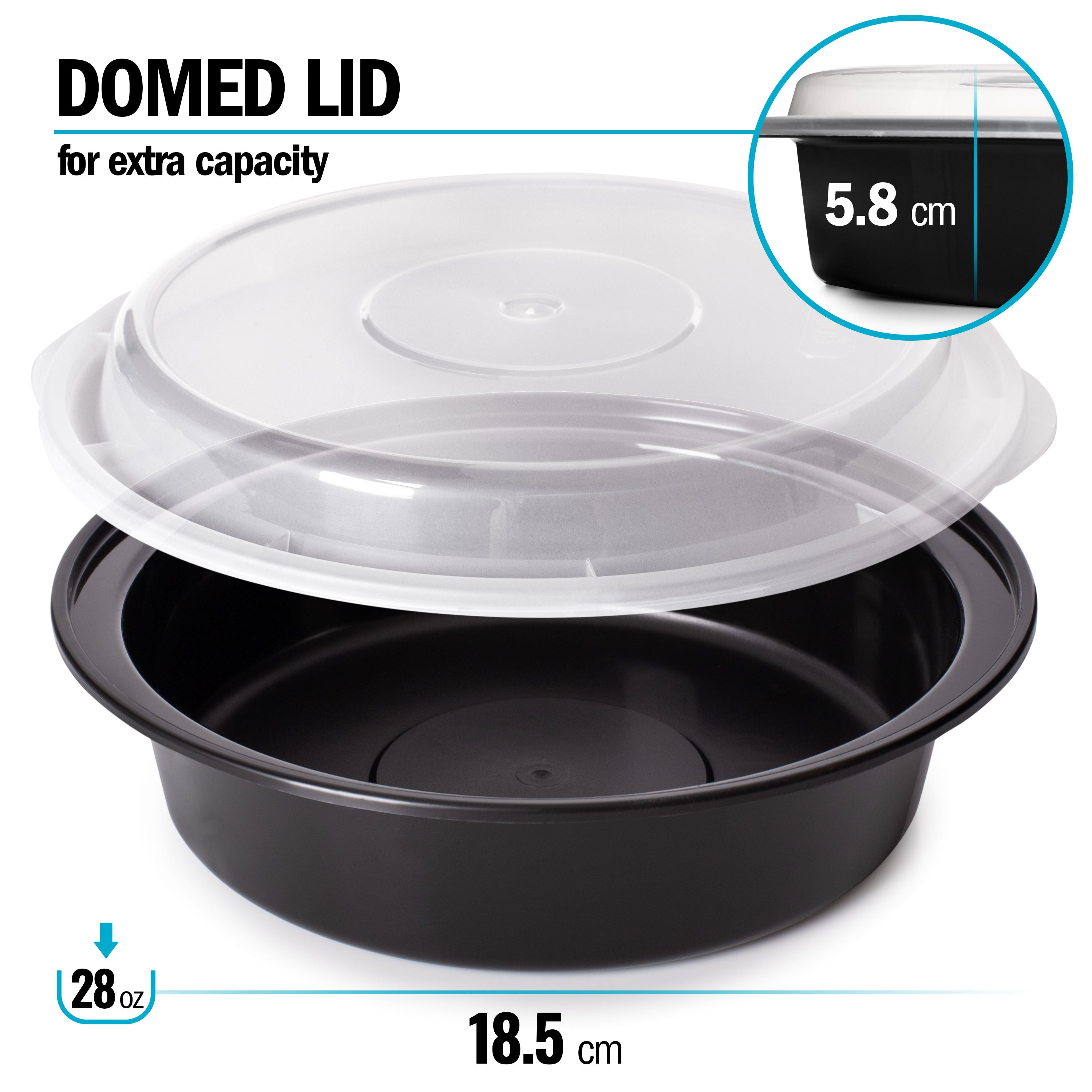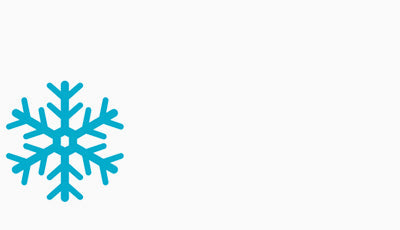 Freezable Safe
Made from PREMIUM plastic, our containers withstand extremes temperatures, and so can be both heated and cooled without warping.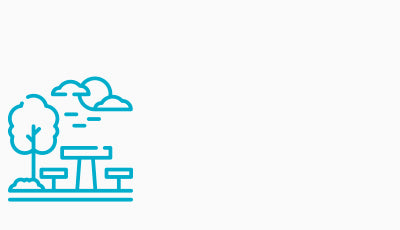 Fresher food for longer
Airtight lids seal tight to keep food fresh for longer. Great for the office, university, gym, home, travel or picnics. Give them a try today.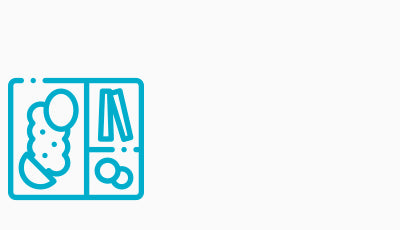 Perfectly portioned meals
Divided containers are ideal for a main and dessert, leftovers, salads, and keeping food from going soggy. Keep your portions perfect every time.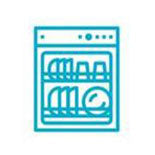 Dishwasher Safe
Made from PP5 food safe plastic which can last multiple uses in dishwashers.
Premium meal prep containers
Igluu provides premium meal prep containers that you can use again and again as well as fantastic customer service
Ollie Dabbous
Hide Restaurant - London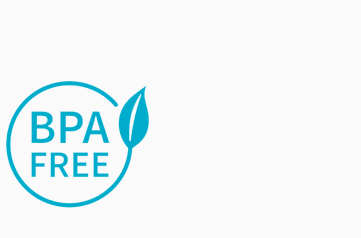 BPA Free
No added chemicals. We keep our products free from chemicals that don't need to be there, so it's safe for you.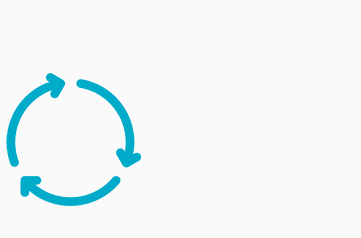 Reusable
No single use plastic here!. Cook, fill, eat, wash, put away, repeat. Our containers can be used again and again.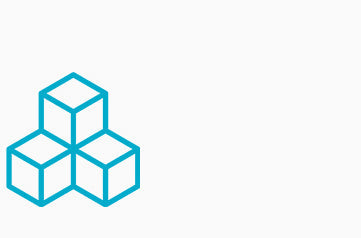 Stackable
Designed to fit inside each other perfectly when empty and stack safely when full.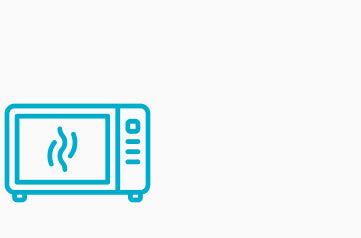 Microwave Safe
Reheat your meal. Pop any of our containers straight into the microwave to reheat your meal without any damage.
Reusable and non-staining meal prep containers
All of our meal prep boxes are reusable and non-staining - so you can wash and reuse the containers again and again. This not only saves you money, but also helps the environment by reducing the need for single-use plastics.
Our meal prep containers are currently used by restaurants, care homes, local authorities, and schools both nationwide and internationally, so you know you can rely on us to provide a quality service every time.